We are a provider of quality villa rentals across the Caribbean island of St. Lucia. But unlike most villa rental websites who just hand over a set of keys, we do much more. In fact, we bridge the gap between hotel services and private villa rentals, letting you enjoy the peace & quiet and authenticity of a private villa, but with many of the services a hotel would offer so you can feel comfortable and at home in your vacation rental. We help you arrange everything from airport pickups to car rentals, activities to restaurant reservations, housekeeping services to private cooks, and more.
As our tagline states, we offer "more than a set of keys".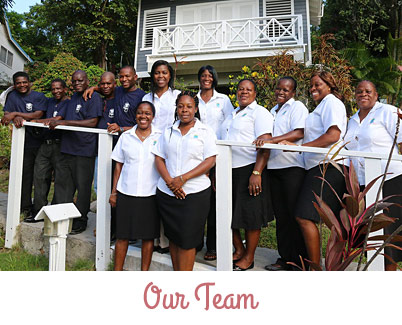 Although we offer private villa rentals across the island of St. Lucia, our 'home base' so-to-speak is in Marigot Bay where we have a resort-like community of 12 villas called the 'Vacation Club'. It's within this community that we have our Oasis Marigot Guest Services Office where our St. Lucia manager and other island concierge staff are located. Regardless of which villa you are staying at on the island, our staff here are just a visit or phone call away, and will always be happy to help you with your every need. In fact, our pleasant and helpful staff are proudly one of our most appreciated service aspects on Tripadvisor.